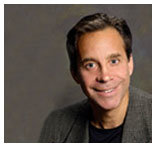 Individuals, charged with investigating employee improprieties and those who deal with related decisions must be kept current of the latest edicts related to Labour and Employment Law. This is Mr. Levitt's area of expertise.
Howard Levitt LL.B., B.A., is no stranger to Certified Forensic Investigators. His a well recognized authority on Labour and Employment Law and is a founding partner in the firm of Levitt & Grosman LLP. He has appeared on many television shows and radio broadcasts, including The Journal, Business World, W5 and CFRB 1010, discussing the issues involved in wrongful dismissal. He also has conducted numerous seminars across Canada.
Howard was called to the Bar of Ontario in 1979 and has also received calls to the Alberta, British Columbia, Manitoba, New Brunswick and Nova Scotia Bars. He was also trained as a negotiator at Harvard Law School. Among his achievements is the Government of Canada's commemorative medal for community service.
Howard is also the author of "The Law of Dismissal in Canada" and Editor-in-Chief of "The Dismissal and Employment Law Digest", which discusses new development in Law.
Both Mr. Levitt and the ACFI hope that you find this 'corner' a useful professional tool.
These articles have been written and supplied by Mr. Howard Levitt. The opinions expressed in his articles do not necessarily reflect those of the ACFI. Article information may be dated and thus any action on the content should not be used without seeking additional information or advice from competent legal counsel, law enforcement or other advisor. Please note that the materials available through this site are for information only and are not legal advice nor are they opinions.